Mitche Hunt emailed me a description of the bailout mascot, and Google pulled up this page at the top. I think that's the original source but not sure… Anyway: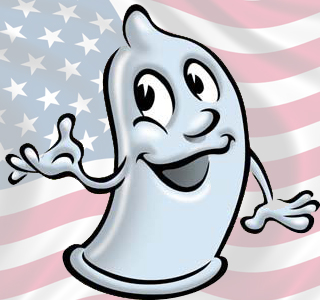 The United States government today announced that it is changing its national symbol to a CONDOM because it more accurately reflects the governments political stance.

A condom allows for inflation, halts production, destroys the next generation, protects a bunch of pricks, and gives you a sense of security while you're actually being screwed.

To my fellow Americans, it really doesn't get much more accurate than this.